10 Unique Baby Shower Gift Ideas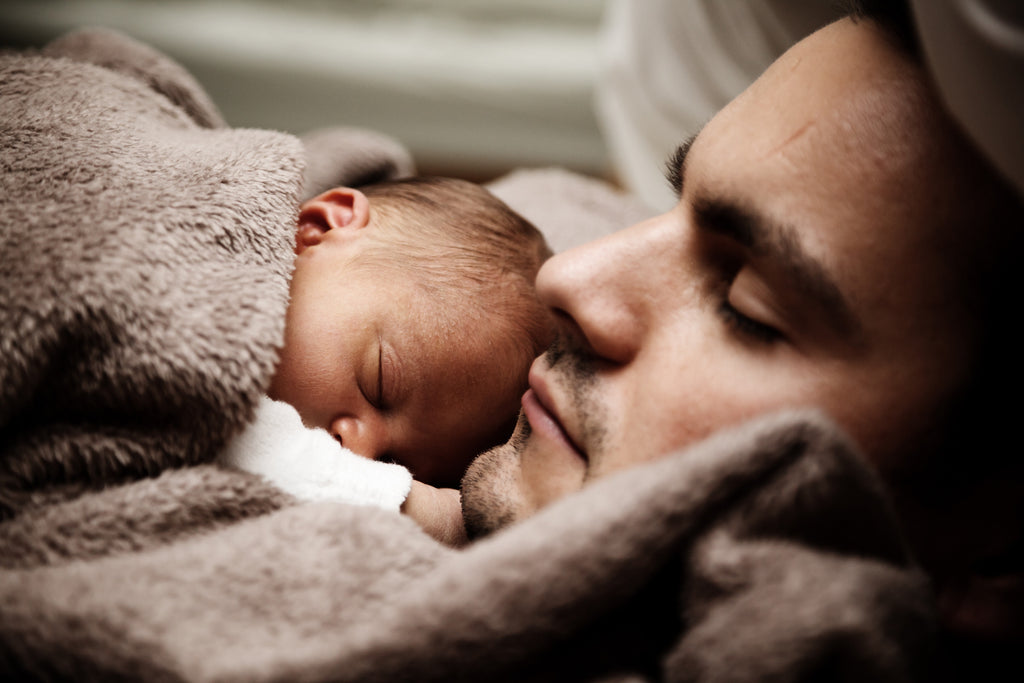 10 Unique baby shower gift ideas to draw inspiration from! 

I love giving presents – well more than that actually, I love researching presents, wrapping presents, finding presents that are a little more unique, a little more interesting and personalised. I also love to seek out gifts that I know my friends and family will properly love, and gifts that will hopefully not end up in the 're-gifting' cupboard!
For new mums, and those buying for new mums, there are so many products out there, from frilly pants to baby rockers, but finding something a little more interesting is not always easy. Here are a few of my favourites.
1. A Beautiful Story Book
'On the Night You Were Born', by Nancy Tillman has to be one of the most gorgeous stories for a new baby.
"On the night you were born, you brought wonder and magic to the world. The moon stayed up till morning. Polar bears danced and the stars whispered your name'
My boys adore this story and it's one that I too don't mind reading over and again!
'Ten little fingers and Ten little Toes' and 'The Green Sheep' by Mem Fox have to be my next favourites. Simple, fun and perfect for bedtime.
2. A soft cotton baby wrap or Dohar Receiving Blanket
There are so many brands to choose from now that create beautiful muslin wraps and baby blankets. Versatile, multi-purpose and a must for any new mum. To find something a little different, I like to seek out brands that are really focussed not only on beautiful design but are ethically produced and have their own story to tell.   Blankets like these Dohar Gifting Blankets are all handmade and ethically produced in Jaipur. Using traditional methods that date back centuries just adds that extra feeling of love and care. Even Meghan Markle chose a Dohar blanket for Archie's first outing at the Polo. Well…if it's good enough for royalty!
As well as our own Sleepy Sundays Dohar Blankets, try the gorgeous single layer wraps by another Australian brand Mama Maya www.mamamaya.com.au who provide safe clean birthing packs for mothers in developing countries or https://www.malabarbaby.com/, an international label also championing for slow fashion.
3. Breastfeeding Cover, Lactation Cookies and Breastfeeding Pack
For any new mum planning to breastfeed, there are a few things that might help 'get things started'. When feeding a small human, it's usual to also get super hungry! Without adequate food and drink, the whole breastfeeding journey can become even more challenging. I love lactation cookies – I used to make my own from a fab recipe on Bellybelly.com, but now there's a whole industry selling them to make it much simpler. I love these ones by Aussie brand Franjos Kitchen https://franjoskitchen.com, They taste great and really work!
Breastfeeding Covers are another great item to take to the hospital. Better than just a baby wrap or muslin, proper feeding covers provide a little more privacy when feeding on the go. The ones I love are from www.kisskisshughug.com.au
You could partner this with some bamboo reusable breast pads, some natural soothing miracle balm, or a beautiful water bottle to make sure your favourite new mum stays hydrated too. 
4. Clean Tea

I love everything by this brand. Their gorgeous glass tea infuser bottles, bath salts, accessories, and their range of pregnancy, birth and breastfeeding teas that taste great and really work. Based in Byron Bay – the home of all things natural – their gifting packages are just gorgeous. https://cleantea.com.au 
5. The Gift of Sleep – oils, balms and pillow sprays
Whether this comes in the form of a Pillow Spray, Sleep Balm, Oil Diffuser or Massage Oil, the power of essential oils and their ability to help regulate the nervous system is becoming far more mainstream. Be sure to check the ingredients carefully to ensure they're safe for pregnancy, new mums and baby, but if you can find one you love (and that works!) this gift will be a firm favourite.
We, of course, have our own 100% natural Sleep Balm, however, there are plenty of great natural blends out there all with a different mix of ingredients all designed to best suit new babies and mums.
You could also try an oil diffuser that is specifically designed for nurseries. This one by Aroma Snooze https://snottynoses.com.au/aroma-snooze-ultimate-sleep-pack/  has some great reviews and looks great. 
6. The 'out and about' pack
When leaving the house with a new baby, there are countless things that need to go with you. A functional baby bag is a must, but what about a beautiful portable change mat too? We've discovered a new Aussie brand www.benandelliebaby.com who have created some lovely change mats that have been designed as proper investment pieces to last.
Or, rather than one item, you could make up your own pack in a gorgeous reusable bag with bamboo wipes, antibacterial gel, a super cute spare outfit, baby sun hat and a proper natural sunscreen from www.babybums.com.au.
www.cozigo.com.au have some great pram covers to provide a dark and safe space for baby to sleep when not at home, and of course there's our Sleepy Sundays Instant Blackout Blinds which (even though we're totally biased!) believe is the perfect gift for every new parent. Use at home, at grandmas or on holiday and ensure everyone gets some sleep.
7. A beautiful journal with a handwritten note
Those first few weeks and months of new motherhood can be tough. Sometimes a little space to write down thoughts, organise the week ahead and schedule in some 'me time' is just what is needed. I love the journals by www.saintbelford.com.au, but there are heaps on the market now. Perhaps include a handwritten note letting your friend know what a great job they're doing and how valued they are. Or diarize some nights when you'll pop some dinner over for them, or babysit so they can go for coffee. Anything really to take the load off just a little bit. 
8. Photography Session with Gorgeous Frame
Why not wrap up a stylish photo frame for 'memories yet to come' and include a voucher for a local photographer. New babies are only tiny for a very short time and it's great to have some professional shots of these precious moments. Be sure to check out their style though – if they're 'formal portrait' type people, don't get the vouchers for a more candid style photographer and vice versa! Check out some of the work by Debi Brett https://debibrettphotography.com/  in Brisbane for some of her gorgeous 'in the moment' style photography. Capturing life as it really is, but plenty more flair!
9. A Satin Pillowcase, robe and eyemask
After 9 months of growing a person and all of the nurturing that newborns require, a little luxury might just be what this new mum is craving. Something just for her, something to make her feel special and 'a little bit fancy'!
Check out www.slip.com.au and www.thegoodnightco.com.au for some gorgeous pieces to include.
10. A little extra help pack
Sometimes all a new mum needs is an extra set of hands. A cleaner, a home delivery meal service, voucher to a night nanny or sleep consultant…pretty much anything to help this new family where they might need it most.
Physical gifts are great, but actually often what is needed most, is the gift of love, help, and support. Where has our 'village' gone?
If there are a few friends all wanting to help out – you could make up a roster to pop over and cut the lawns once a week or just treat them to Uber eats. Knowing how busy life is for us all  – sometimes it's best to just outsource to the experts.
There are plenty of companies that are all set up and provide packages for new parents.
For first time parents, why not splurge on a https://dreamwinks.com/product/antenatal-package/ before the baby arrives – to get them set up for success from the start.
Or get their first week's dinners all set to go by using Gourmet Dinner Service. They have their very own 'new parent hamper' set to go!
Whether you select one of these or find a unique gift of your own, I'm sure it will be loved.  And – if you find anything super awesome, please be sure to drop me a note so I can update this list!